South Australia is a wine-making heartland, producing half of the nation's wines and home to the world-famous Barossa Valley.
It's responsible for some of the most prestigious vintages ever to grace a table.
With more than 200 cellar doors on its doorstep, Adelaide is the wine capital of Australia – and one of the nine Great Wine Capitals of the World, along side Bordeaux in France, Napa Valley in the US and Bilbao Rioja in Spain. The network of global wine capitals share a common asset: their internationally renowned wine regions.
It is from these internationally renowned wine regions that we have chosen to partner with four of SA's premium wineries to bring you the Four Reds experience.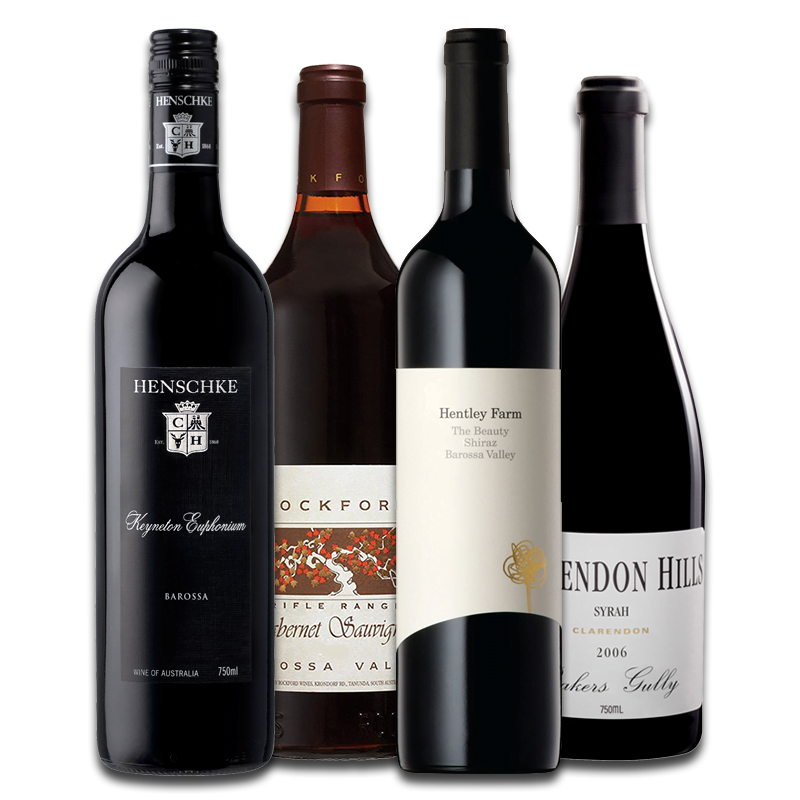 Henschke Keyneton Euphonium Blend (Barossa Valley)
Paired with Glenelg Golf Club
This blend of Shiraz, Cabernet Sauvignon and Merlot is from Henschke, one of the world's greatest wine producers.

Rockford Rifle Range Cabernet Sauvignon (Barossa Valley)
Paired with Kooyonga Golf Club
This rich, full flavoured Barossa Valley Cabernet Sauvignon is the work of a Halliday five-star winery  which values traditional wine-making and labour-intensive techniques.

Hentley Farm The Beauty Shiraz (Barossa Valley)
Paired with The Grange Golf Club
Grown on Hentley Farm's coolest block, The Beauty is a Shiraz co-fermented with a touch of Viognier. Hentley Farm is a boutique, single estate vineyard producing distinctive wines reflective of an exceptional site.

Clarendon Hills Bakers Gully Syrah (McLaren Vale)
Paired with Royal Adelaide Golf Club
This family-run boutique producer in the McLaren Vale has rapidly earned the respect of international wine critics. Robert Parker Jr called winemaker Roman Bratasiuk "one of planet earth's greatest winemakers".